NAB 2023: SMPTE Panel Feat. Google/Microsoft/AWS/MTI Execs Addresses Production and Post-Production in Multi-Cloud World
Posted by MTI Film on May 23, 2023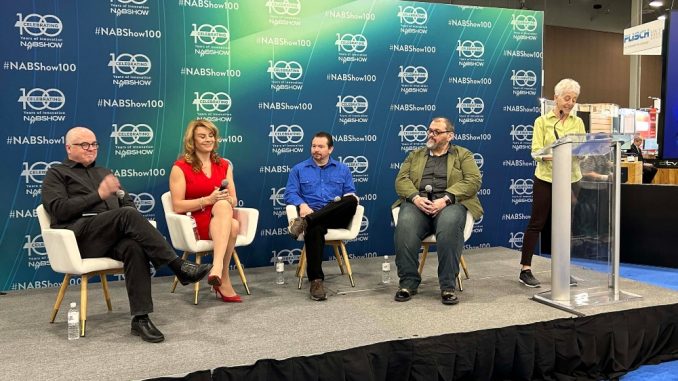 epresentatives from Microsoft, AWS, Google, and MTI Film discussed what the cloud can and cannot yet do for production and post-production, as well as AI/machine learning tools in the cloud, and the current status of how different public/private clouds can integrate and how stakeholders are moving to conform to the MovieLabs 2030 Vision.
Microsoft's Chief Technology Officer of Media and Entertainment, Andy Beach, reported that his company's approach to media production in the cloud is "ecosystem-driven." "We have a lot of partners on the platform," he said. "We've put a lot of focus over the last two years around end-to-end live production in the cloud," especially given Microsoft's partnership with the NBA. Microsoft is the league's cloud and AI partner and enabled it to relaunch its NBA App with a new integrated digital platform.
MTI Film's Director of Engineering, Victor Vaile, noted that the post-production and digital film restoration company relies on a private cloud with a remote center to enable clients to work remotely.
At AWS, Katrina King, the company's Global Strategy Leader for Content Production, reported that her company has built a partner network with 18 production entities and is committed to "building purpose-built tools such as AWS Elemental Suite for transcoding."
Meanwhile, Buzz Hays, the Global Lead for Entertainment Industry Solutions for Content Creation at Google, reported that the company is working on a lot of broadcast solutions all around the world. "We're seeing huge adoption in that space, especially in South America," he said. "We're doing hundreds of live events. We've also been deploying generative AI since 2017, with a focus [on] getting better tools to the artist." More recently, he added, Google is expanding search to include "not just nouns but verbs."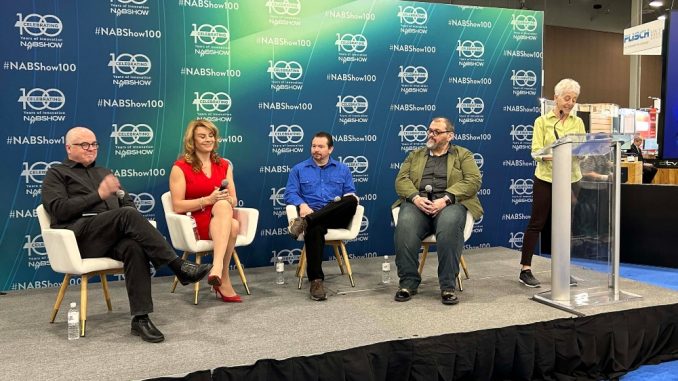 AI/machine learning tools are another hot topic in cloud production now.
Beach jokingly thanked OpenAI for replacing the metaverse in conversation. "We work closely with AI and have services deployed on Azure," he said. "We're enabling Copilot inside of Avid and working with Evertz to bring automated capabilities to live production."
King reported that AWS has invested in AI at different levels, from SageMaker, a cloud machine learning platform that allows users to build and train their own substacks, to the just-announced Amazon Bedrock, a library of foundation models with content-generating abilities. She also noted how Runway relied on AWS AI tools for its work on Everything Everywhere All at Once.
Everything Everywhere All at Once
Stephanie Hsu, Michelle Yeoh, and Ke Huy Quan in Everything Everywhere All at Once/A24
Democratization of AI tools is also afoot at Google, said Hays, who notes that its Vertex AI gives users an "easy ability to train your own models without knowing anything about data science." King reported that some artists fear it will take their jobs. "But it will also create jobs," she said.
Hays added that "it's easy to become polarized about Generative AI, but we need these tools." "We're trying to focus on applications."
Vaile pointed out that, "if you use a tool and it works well and we keep creating successful iterations, people will worry less."
Multi-cloud implementations are an everyday reality as production, post, and live events want the freedom to work with any combination of public and private clouds as well as on-prem facilities.
"It's about managing that hybrid experience," said Beach, who added that the growth of remote work during the COVID-19 pandemic forced the various cloud providers to work together more efficiently. "We have to be able to intelligently move back and forth."
Vaile agreed that cloud resources can include such quotidian tools as Google Mail and Google Docs, as well as his own company's infrastructure, which includes cloud access to Avid for clients. "We use cloud resources from all the vendors," he said. "It's become more and more a viable option to put everything together in one idea of place."
King agreed that "hybrid workflows are here to stay. We're slowly moving to holistic production in the cloud, which enables a global workforce but color grading and finishing will still be hybrid."
Hays pointed out that multi-cloud doesn't necessarily mean moving everything into the cloud. "With the amount of content that a Hollywood film produces, I don't know of anyone who thinks it makes sense to move it all into the cloud," he said, noting that Google's Anthos is a cloud management system incorporating public, private clouds, and on-prem. "Hybrid is here to stay [and] hardware is here to stay."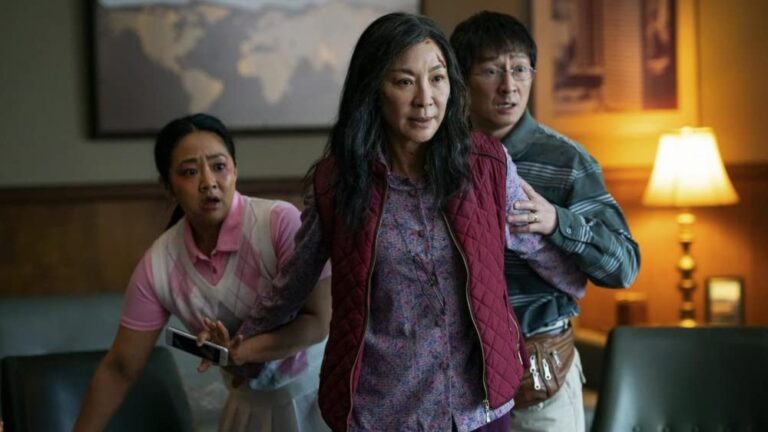 Buzz Hays, Katrina King, Victor Vaile, and Andy Beach join moderator Debra Kaufman on stage at NAB/Erminia Fiorino/SMPTE
In 2019, MovieLabs, a consortium of studios, published its 2030 Vision, a 10-year roadmap for the adoption of new technologies. King said the 2030 Vision is so important to AWS that she was handed a copy of it on her first day of work.
"Everything we do is aligned with that," she said. "We are showing applications that come to the cloud — from pre-production through production — all managed by our platform, end-to-end."
Beach said that at last year's IBC, Microsoft showed what it's doing with the 2030 Vision in its partnership with the NBA. "We took all the tenets and applied it to production," he said. "This year, they're moving their production to the cloud, which we'll show at this year's IBC."
Vaile said his company is interested in the idea of a security template that follows the 2030 Vision, especially as it relates to moving resources between private clouds, while Hays stated that MovieLabs has endorsed its BeyondCorp Enterprise, Google Cloud's commercial implementation of a zero-trust access model.
"There needs to be a Version 2 to the 2030 Vision plan," he said. "The hybrid workflow hasn't been totally addressed."
From the audience, Cinematographer David Stump, ASC asked whether using AI as a creative tool would tempt producers to save money by using AI instead of human creatives.
"The human side is always part of the equation," said Hays. "I don't think anyone will save a lot of money with AI — it's expensive to run these large language models. It may give people better choices in the moment, but it won't allow them to get rid of 10 people." Beach noted that Microsoft calls its tool Copilot "because it's that tool in the middle that helps the human."
To a question from Thomas Bause Mason, SMPTE's Director of Standards Development, the panelists all agreed that SMPTE can play an important role in helping to create standards around interoperability as well as become a source for more education about production and post in the cloud.