MTI Film seeing growth in international markets
Posted by MTI Film on March 6, 2023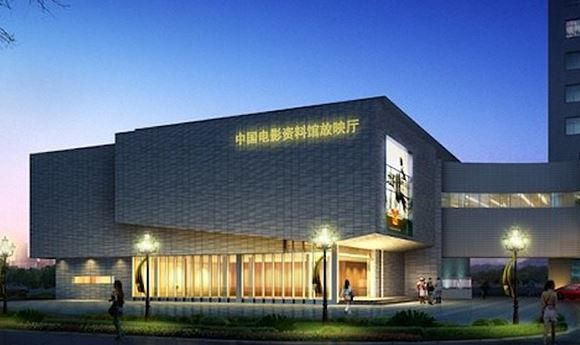 HOLLYWOOD — MTI Film's (www.mtifilm.com) software products, which have long been relied on by leading film and television production and post companies in Hollywood, are seeing applications around the globe. Cortex, MTI Film's family of workflow solutions, is used on sets, in editing rooms and post facilities in Europe, Asia, South America and Australia/New Zealand, as well as across North America, to manage transcoding, IMF, AS-11 and DCP creation; color management; quality control and more. DRS Nova, the company's solution for digital restoration, has similarly been embraced by post houses, film libraries and other international users to perform common restoration tasks, such as removing dust and dirt, and repairing catastrophic warps and tears.
As film and television has grown and new production hubs popped up around the globe, MTI Film has expanded its reach, building a network of international partners to meet demand and offer support. Over the past several years, the company has forged reseller alliances in Europe, Latin America, Asia and Australia/New Zealand.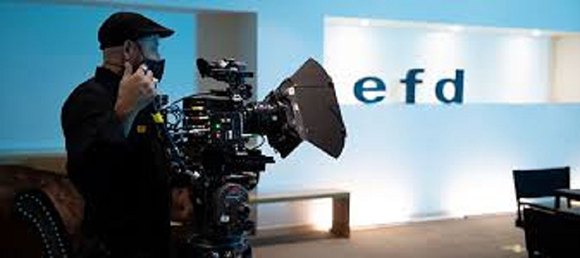 Photo: EFD, Mexico
"We are in constant communication with our resellers and customers, providing tools, training and support to help them work more efficiently and get the most from our products," explains Manuel Umo, MTI Film's head of business development. "We provide demos and temporary licenses to companies that want to test drive our products, and collect feedback from current users to make improvements and add new features."
Seal Telecom, which has offices in Brazil, Argentina, Chile, Peru, Colombia and Mexico, is MTI Film's reseller in Latin and South America, where its clients include EFD Digital, Mexico City. Film and television production is booming in the region, and producers are working hard to deliver quality films and television shows to a diverse and rapidly-growing audience. Orlando Meza, Seal Telecom's technical sales director, notes that Cortex fills a critical need, allowing production and post companies to keep pace with evolving technical standards.
"There is a huge demand in our territories for solutions that allow companies to work more efficiently, manage the latest formats and fulfill their delivery requirements," he says. "Our Cortex end users range from DITs to colorists and editors. Cortex helps them be more productive throughout the production cycle, from dailies processing to deliverables."
Dave Marshall is principal for DI By Design, MTI Film's reseller in New Zealand and Australia. Their clients include The Post Lounge, with locations in Melbourne and Brisbane, and Marshall says that one thing that sets MTI Film apart is the quality of its research and development. The company is constantly adding new features to Cortex and DRS Nova to improve performance on solve problems. He cites Cortex's Dead Pixel Detection and Correction, a patented tool that addresses an issue that is all too common and was previously time-consuming to resolve.
"MTI Film is not only a software developer, it also has a busy post production facility and faces the same issues that confront our customers every day," Marshall explains. "When they encounter a problem, they address it super-fast with their own post production artists and tech personnel involved in development and testing. That's a major strength."
Drawing on feedback from real-world users, MTI Film has developed Cortex to be intuitive and user friendly.
"It's a universal solution," says MTI Film director of product development Randy Reck. "No matter the country, users can create dailies, produce IMFs and DCPs, and QC by following a simple process. We've recently added Cortex users in China, Australia, Canada and Mexico, and we love seeing how each one adapts it to their workflow."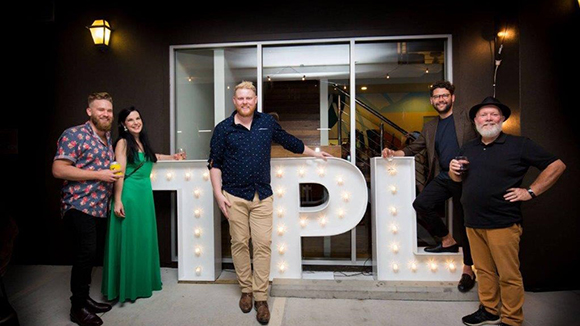 Photo: The Post Lounge, Australia
As critical as developing new tools, supporting them once they are in the field is equally important, especially with a user base spread across the globe.
"We often rate our vendors on the levels of customer service, particularly in terms of software support," says Adam Welsh, director of Big Pic Media, MTI Films' London-based European reseller. "Without a doubt, MTI Film is at the top with a true understanding of the business of our customers. They recognize the urgency required to ensure they can use the products successfully to deliver service to their client."
Stuart Gilbert, head of technical operations at the London post house Evolutions, one of Big Pic Media's customers, agrees. He says that his company faces strict delivery deadlines and, when issues arise, need immediate solutions.
"Both MTI Film and Big Pic Media have exceeded our expectations for customer service," he notes. "A good example is how MTI Film delivered a new version of Cortex overnight when we had an important feature request. That clearly demonstrated that we made the right decision in investing in their solution."
DRS Nova has become a valuable tool for post facilities around the world, including Beijing Film Archive. Many are on the beneficiary of spikes in film restoration and documentary film production. DI By Design's Dave Marshall points to one of his clients, a major Australian post house, that recently used DRS Nova on a documentary about a rock band.
"They restored hours of film footage shot in the '60s and made it look pristine, up to the standard for modern cinema screenings," he recalls. "That was a big project where cost was not an issue, but Nova is also a great solution for more limited projects, because most routine tasks are automated. They can be accomplished quickly with a minimum of human intervention."
DRS Nova has been used to restore hundreds of films for many major Hollywood studios, including such classics as Lawrence of Arabia, Taxi Driver and An Officer and a Gentleman. With producers worldwide seeking to expand revenue streams by monetizing their back catalogues, MTI's Umo expects demand for DRS Nova to remain strong. And as international production continues to grow, he is similarly optimistic about the future market for Cortex.
"Today, delivery deadlines are short, projects are shot with multiple cameras, and technical specifications are in a constant mode of change," says Umo. "Every production can benefit from Cortex, just as every post house involved in restoration needs DRS™Nova. We are happy to contribute to the industry's continued progress with these great tools."