'Everest' Returns to Large-Screen Cinemas in a New 16K Restoration
Posted by MTI Film on October 20, 2022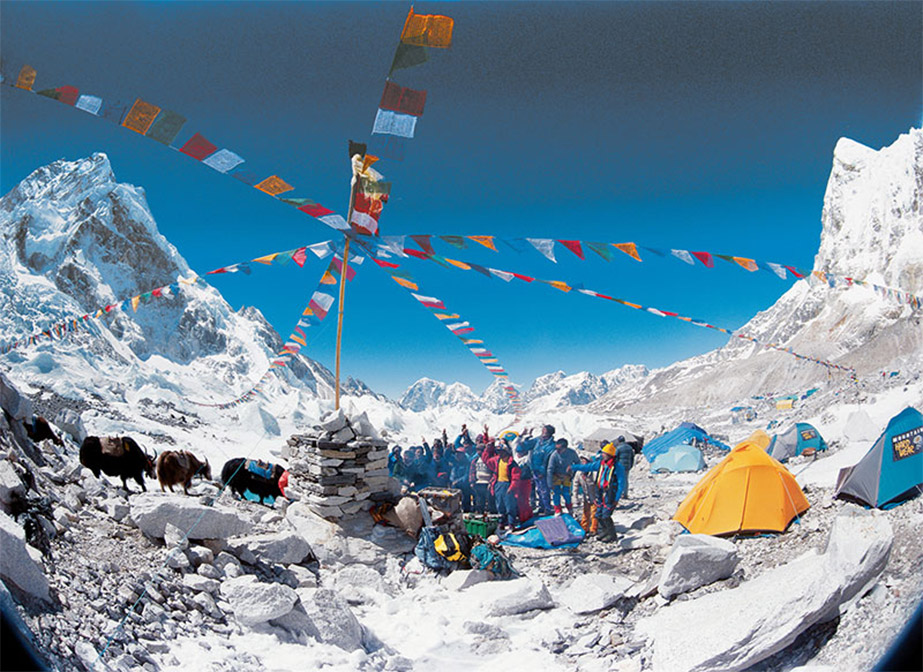 Twenty-five years after it debuted to wide critical and popular acclaim, the award-winning documentary 'Everest' returned to giant-screen cinemas. MacGillivray Freeman Films, producers of 'Everest', spent months completing a new 16K restoration of the film for a special digitally-remastered release. Taking advantage of modern film scanning methods and digital restoration software, the restored film looks better than ever, sweeping up a new generation of fans in its gripping story.
Narrated by Liam Neeson, 'Everest' follows a group of mountaineers as they attempt to climb the world's tallest mountain just days after other climbers, including friends, perished during a catastrophic storm. Produced and directed by Greg MacGillivray, with co-directors Stephen Judson and David Breashears, the film broke box office records for large-format films when it was released in 1998, pulling in audiences with its imagery, intenseplot and emotions.
65mm Scanning Operation
The new restoration was conducted using original 65mm inter-positive elements as source material. Interpositives are made using negative film – that is, making a negative print of a negative image, thus producing a positive image. This interpositive is then used to make another negative. Interpositives are often used to make printing masters from original camera film or, as in this case, to reproduce still negatives that are deteriorating.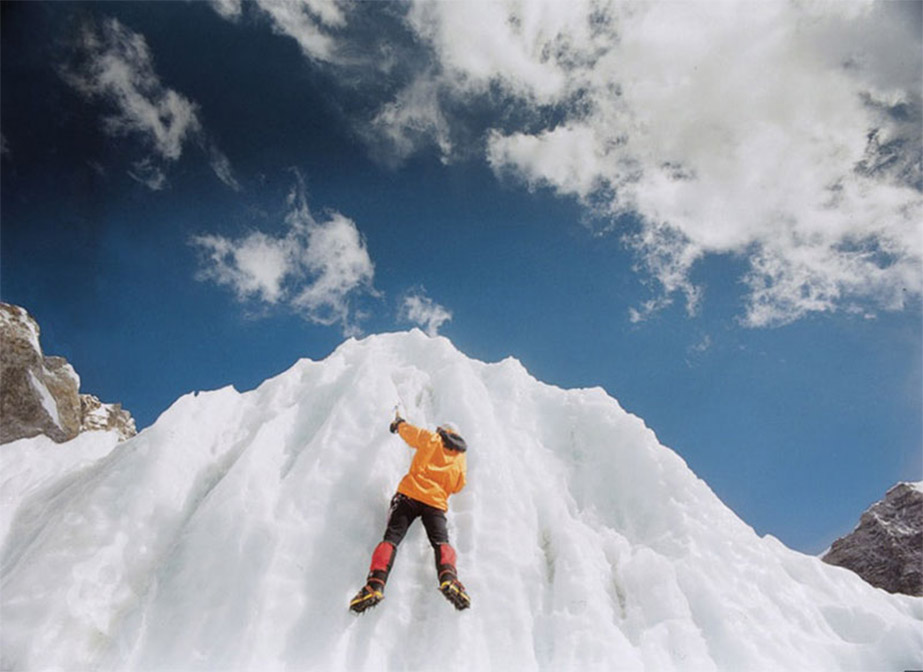 The film was scanned on the custom-built Lunr scanner at Final Frame Post, a system capable of digitising film at 16K (22K x 16K for 15 perf 65mm film), four times the resolution of most commercial scanners. The 16K files were down-converted in the scanner system to a more manageable 8K (200MB/frame as opposed to 1.5GB/frame), allowing over-sampling and impressive 8K detail. While that process resulted in remarkably sharp, clear images, especially when projected onto a large screen, it presented several technical hurdles.
First of all, the scanned imagery had some minor stability issues, which Terry Brown, VP of Technology and Digital Post at MacGillivray Freeman Films, said resulted because the Lunr Scanner isn't pin registered. "No pin-registered scanner would have been capable of that resolution," he said. "The Lunr scanner is a line array scanner, which means that the film is constantly moving during scanning, leading to some instability and warping effects caused by very small speed changes within a frame."
One Line at a Time
While a pin-registered area imager takes an image of the entire frame at once, line scan systems build up an image, one line at a time, using a line sensor. Either the sensor passes in a linear motion over the material, or the material passes in a linear motion under the sensor.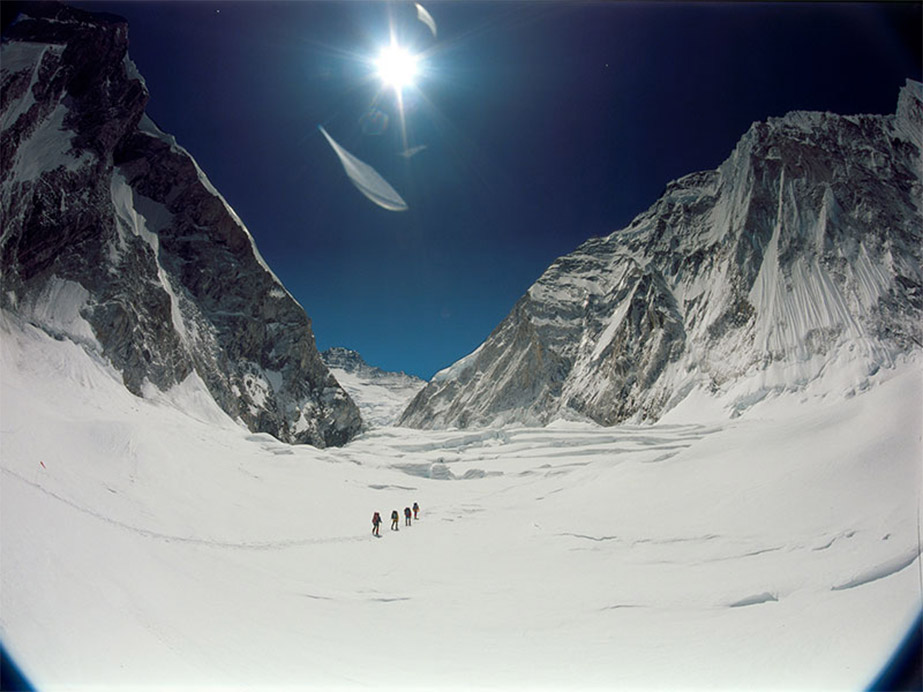 Also, although linear arrays may have similar pixel sizes to area scan sensors, the line lengths can be much greater. So, for a given field of view, a line scan set-up can result in a higher spatial resolution. Furthermore, line scan techniques make it possible to capture images of wide objects at a single pass, whereas area scanning would have to capture a series of images sequentially and then stitch them together in software.
Terry said, "From a basic design point of view, a line array, non pin-registered scanner is easier to adapt to higher resolution imagers. The Lunr scanner, formally a customised Digital Vision Golden Eye scanner, started out as a 4K device. The upgrade to 16K was relatively easy as the camera and lens can be changed with no chassis modification. A non pin-reg scanner has a sled of some sort that the line array moves across – or the sled itself could move. But any device with full frame sensors, instead of line array, is unlikely to scale up very easily to these large raster sizes."
However, as MacGillivray Freeman Films noted, reconstructing high fidelity images from individual lines requires a lot of precision. The alignment and timing of the system is critical to the resulting image fidelity and geometry and thus line scan systems are more complex to implement than area scan systems.
Digital Restoration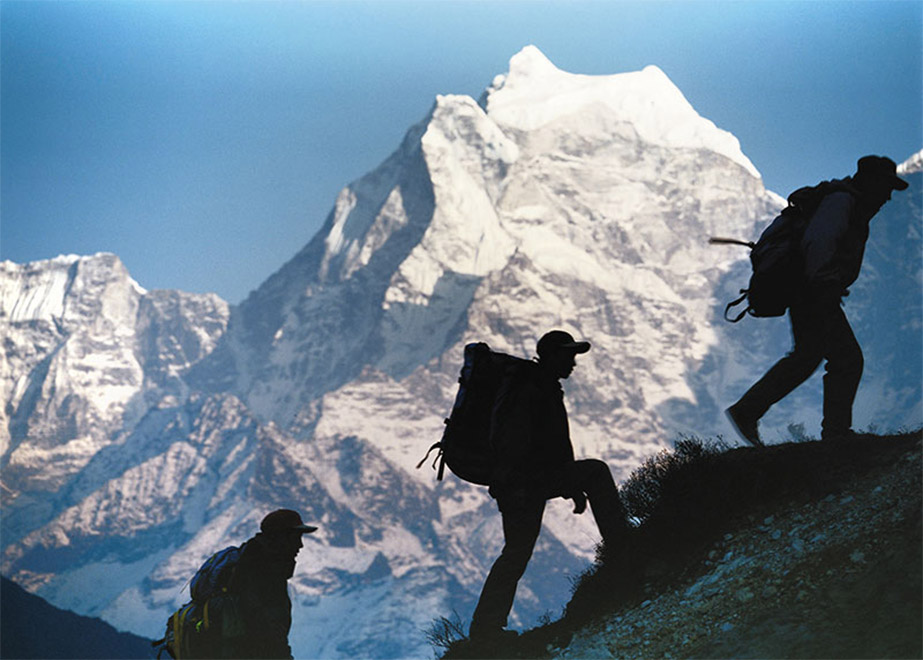 To address those issues, the team made specific, inventive use of MTI Film's digital restoration software DRS NOVA to fix instability problems such as jitter, gate weave and distortion. The software was also used to eliminate dust and dirt and deal with many other challenges common to a 25 year old film and helped them to complete the work consistently and quickly.
"DRS NOVA's stabilisation and dewarping tools, for instance, were fantastic," Terry said. "The user picks fixed position reference points across the screen and the software understands that these points should have fixed distances between them and un-warps the image to maintain those offsets. This can also happen with camera movement, as these points would all be moving in unison. We used the software on 90 percent of the film, maybe 95 percent. When you project images onto a giant screen, every little jiggle is immediately apparent, but DRS NOVA made the fact that the scan was not pin registered, a non-issue."
Re-monetising Content
MTI Film has recently updated DRS Nova to version 5.1 with new features that were shown at the 2022 NAB Show in April. These included Camera Motion Analysis, which allows camera motion to be analyzed in three segment types, static, low and high, with tool settings available for each. Shine, a dirt and scratch removal tool, has gained a new Alpha Filter for replacing dirt and scratches found in the IR map with appropriate data. Dynamic Deflicker prevents artifacts on near-field objects (closer to camera than the depth of field) moving through frame.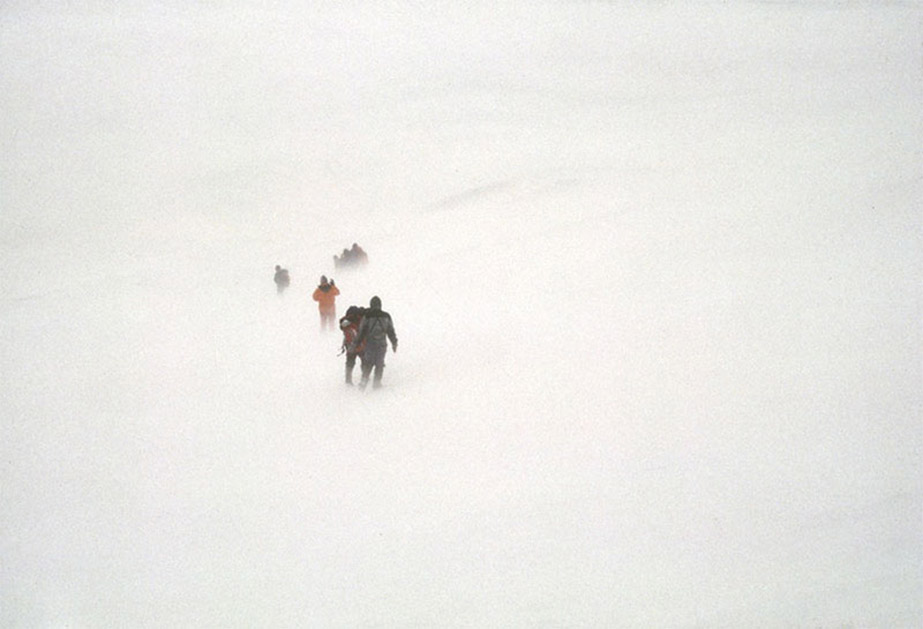 Impressed by the results with Everest, Terry expects to use DRS-Nova a lot in the future. "MacGillivray Freeman Films has been making large format documentaries for 40 years," he noted. "We have nearly a million feet of 65mm film in our vaults. We can use this same scanning and restoration process to repurpose much of that film as stock footage. It gives us a way to remonetise all that content."
The newly-restored digitally-remastered version of Everest recently screened at the GSCA 2022 Film Expo in Los Angeles and is now being scheduled for showings in other IMAX cinemas around the world. www.mtifilm.com